Volunteering With CARE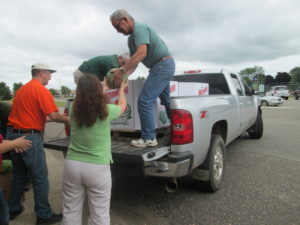 CARE – Community Action Respecting Elders is volunteer-driven. Without our volunteers, CARE would not be able to provide services to seniors throughout Benton County and its surrounding areas. Volunteers are the heart of the CARE program and continue to impact the lives of the seniors they serve.
As a CARE volunteer, you have the freedom to choose your schedule, set your hours, and volunteer as much as you feel able to give. There is no minimum time commitment.
When filling out your application, you will have the opportunity to tell us where your time and talents are best suited, and when you will be available. When our scheduler calls you, it will be your decision whether to accept an assignment offered. Volunteering is on your time, and when you want to do it.
Volunteers also have the opportunity to serve close to home or to allow for traveling beyond their home area. You will be able to state your preference when filling out your application. You may also make changes to your preferences at any time during your volunteer experience with CARE.
As a nonprofit offering services to seniors, CARE is required to complete a screening process for their safety, which includes a standard background check. When volunteering as a driver, the process also includes a driver's license check and a medical release from your physician.
Short training sessions are provided annually to keep you updated on new State or Federal requirements, answer questions you may have, and inform you of new programs or changes to current programs. You are also encouraged to contact the office staff or Board members with any questions or concerns you may have throughout your time as a volunteer.
Contact our program staff to discuss current volunteer opportunities by calling
320-968-7848
, or email
info@CAREelders.org
. You can also
submit your application online
.
Are you a member of an organization seeking a service project? Consider a senior service project! Please call our office to schedule an informational session for your members. 320-968-7848
Please consider volunteering your time to help us take care of those who once took care of you!
Volunteer Opportunities include include providing services to seniors, helping at fundraising events, or serving on a committee or with the Board of Directors.
Committees:
Fundraising
Finance
Communications
Executive (members of the Board of Directors)
Board of Directors:
As a member of the CARE Board, you will be instrumental in choosing the direction and scope of our program. You will work with other members and partner with our executive director to ensure the continued success of our mission, supporting seniors to continue living independently in the home of their choice.